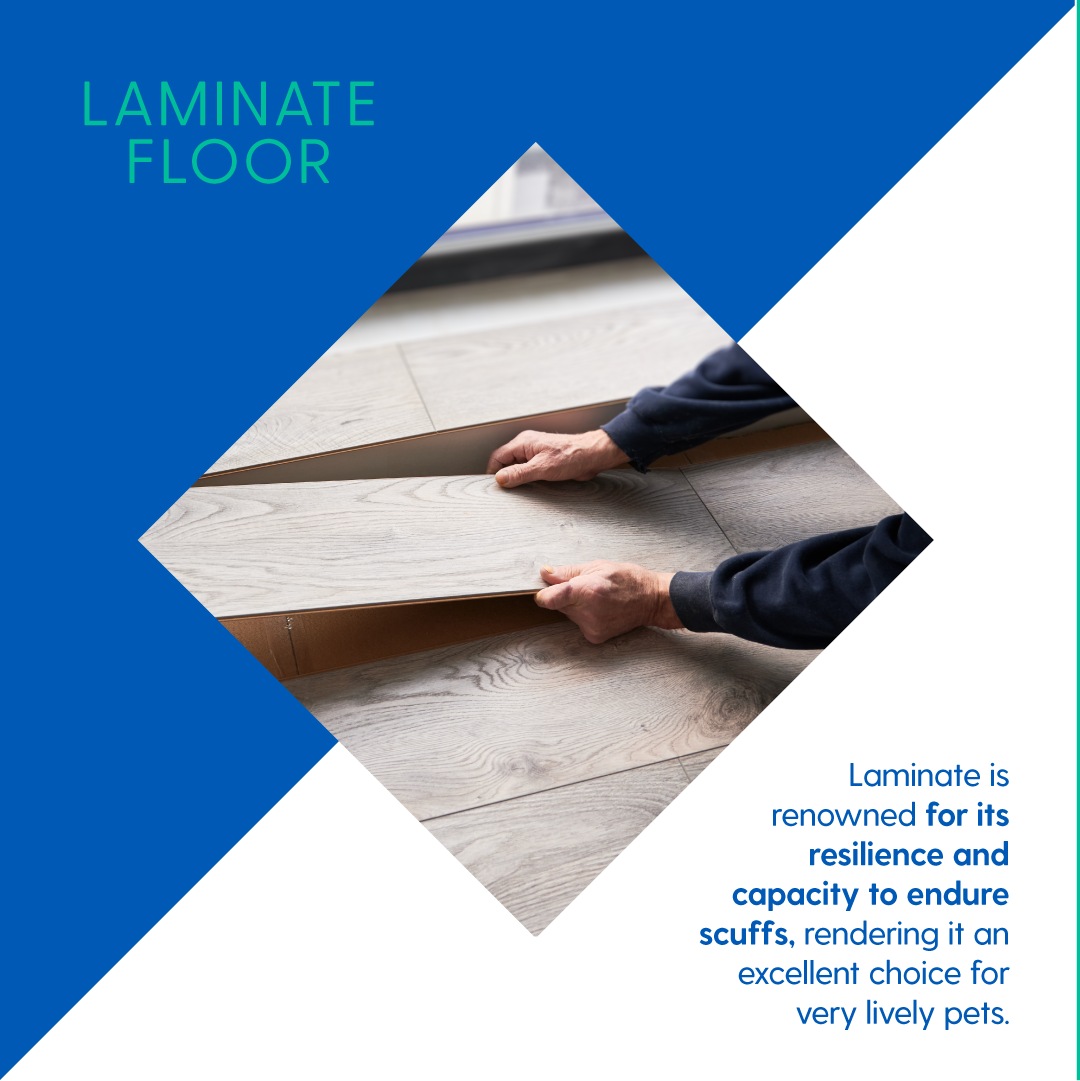 When you're a pet owner planning to renovate your home, selecting the right flooring is crucial. Your choice should not only align with your personal style but also accommodate your furry friends' needs.
Here, we've curated a list of three exceptional flooring options tailored to both aesthetics and pet-friendliness.
1) Porcelain Tiles: Durable and Easy to Clean
Porcelain tiles are a resilient choice that can withstand constant cleaning, making them perfect for pet-friendly homes. Your pets can frolic and play without causing wear and tear on your floors.
2) Luxury Vinyl Plank Flooring: Comfort and Noise Reduction
Vinyl flooring is a comfortable surface for your pets' paws, reducing the noise they make while playing. Its slip-resistant nature also provides security for your furry companions.
3) Laminate Flooring: The Resilient Choice
Laminate flooring is renowned for its resilience and ability to withstand the wear and tear of energetic pets. It's an excellent option for homes with lively animals.
Investing in pet-friendly flooring ensures a happy and comfortable environment for both you and your beloved pets. Choose the right flooring type to make your house a pet-friendly haven.