Hardwood flooring stands as an exceptional choice for both residential and commercial renovations. It is famous for its longevity, elegance, and durability while being environmentally friendly.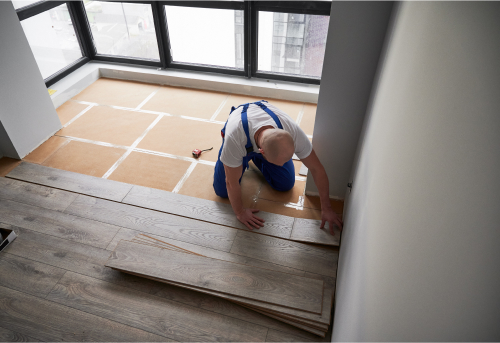 Laminate flooring is the perfect choice for those seeking low-maintenance flooring that maximizes their home decor budget. With a diverse range of styles and colors available, laminate flooring offers both versatility and aesthetic appeal. 
Tiles are the top choice for both flooring and walling, renowned for their durability and versatility. Among the varied types are ceramic, porcelain, marble, and glass. You'll find tiles in different forms, sizes, and colors.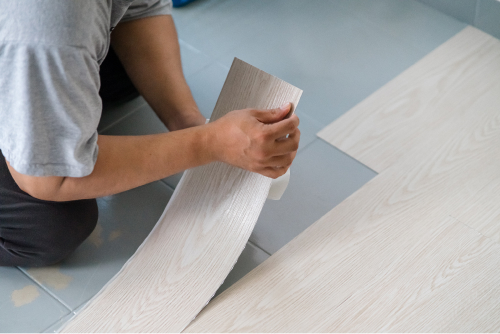 Elegantly designed, incredibly durable and simple to maintain, LVP (luxury vinyl plank) is the ultimate commercial flooring option. With enhanced durability and waterproof properties, it is a perfect fit for flooring in both kitchens and bathrooms.
Carpet provides a unique blend of style and coziness. Additionally, it contributes to safety and sustainability. When a carpet eventually reaches the end of its long life, the materials can be recycled and repurposed to create new carpets. BACKSPLASH REMODEL AND INSTALLATION
Simply select the perfect backsplash to give the room a fresh look, and leave the installation and remodeling to us. We'll ensure the finest appearance achievable. 
"Flooring Trends is the absolute best tiler I have worked with in the Denver Metro! They are meticulous, considerate, and incredibly skilled. Intelligent questions, respectful to a female and happy to execute on my wild vision.Worth every penny and I will definitely be calling them again for future projects soon!"
"The team was super responsive, professional and prompt to put us on his schedule. Aside from these guys being great humans, their work is exceptional. Looking forward to hiring them again for a future house project."
"What he stands out from others is accuracy of material estimates, great attention to details, patience and willingness to work with us on our desires of outcome and preferences rather than an easy/fast job."
If you are interested in becoming our client or partner, kindly fill the form with your information and we will get in touch.

Flooring Trends looks forward to being your caring ally for creating exquisite spaces!